Taste of Maze
Tasty foods in a mountain village
No.1 Ayu in Japan comes from the Maze River
Ayu in the Maze River is famous for those who haved tasted it. The flavor and shape are delicious. In 2007, it was selected as the No.1 at "National Ayu Tasting Competition in Tokyo". This contest was held as the 10th anniversary of "National Ayu Tasting Competition in Kochi" and there were 17 participants. All of them were chosen from the champions or semi-champions of the past competitions. The English name for Ayu is Sweetfish, which is named after its sweet flavor like a watermelon.



Rice paddies plowed with the extremely pure water by locals
The Maze River is the soul of people in Maze and they can hear the sound of stream everywhere in the village. Locals can make high quality rice with the transparent mountain water from the forests and the big temperature difference and environment between day and night. The brand name of rice in Maze is "Maze-Hikari", which gets good reputations nationwide.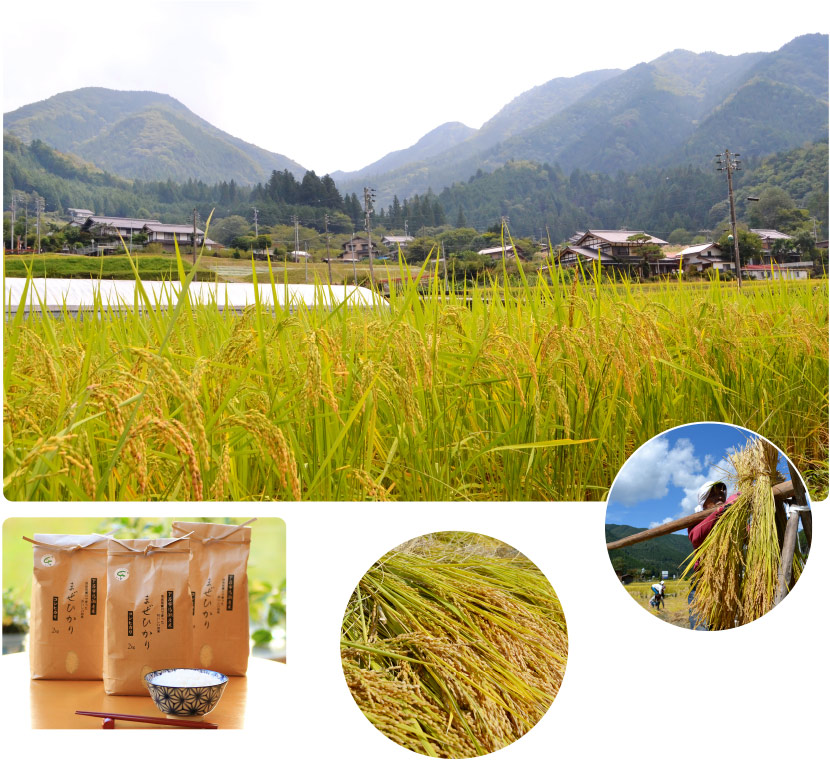 The member of "Site Remarquable du Goût (SRG)"
 The beautiful rural sceneries are closely linked to taste of Maze. "Site Remarquable du Goût (SRG)" is the French certification system of community development preserving local food, culture and landscape. Maze is working on research and practice for the foody and regional branding with Aso region in Kumamoto and Sado island in Niigata in order to create Japan's SRG.
Special products of Maze